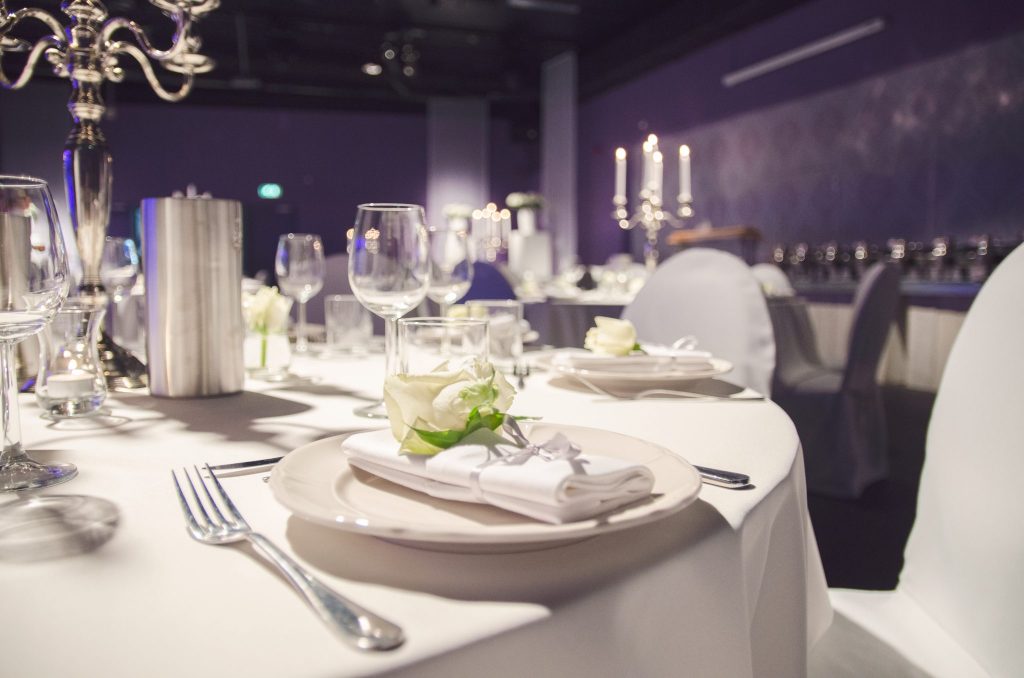 Wedding & anniversary
Organize
Wedding & anniversary
A wedding at Hotel West-Ende is always tailor-made, celebrate happiness here together! Because for years we have been loving organizing weddings in all shapes and sizes.
Nice to know
General information
Are you married for 12.5 years, 25 years or even 50 years? For all wedding anniversaries we have plenty ideas!
A wedding or anniversary is always a tailor-made job, so please contact the sales team for an inspiring conversation. If your guests would like to drink but live far away, an overnight stay in the 4-star hotel is one pleasant solution.
Looking for an unique environment for your wedding? We have put together all the ingredients you need to make your event a success, including spacious modular reception rooms, comfortable accommodations, catering facilities, a high level of service, as well as money-saving packages.
The Da Vinci room is the largest of the seven rooms and is perfect for parties in large groups. Together with the Heerenkamer, the Helena Fourment, and the Carat Cabinet, this room has a real authentic look that is so typical of the old manufacturer's villa. The rooms on the first floor, Van Ruysdael, Jan Steen and Vermeer, have a sleek and modern look. The hotel terrace is also a popular location for weddings (in the summer)!
Reserve Wedding & anniversary
Send an email. All fields with an * are required.
"*" indicates required fields