Hotel bar
Come and relax in our cozy lounge and hotelbar. Ideal for a get together or to drink a nice cup of coffee, tea or a pre-dinner drink. We offer you the best service in our hotelbar. With more than 30 special beers, different types of Gin and Tonic, various wines and tasty cocktails, there's a choice for everyone! You can enjoy the music, read a newspaper or meet with friends or colleagues for a drink. The hotel bar has a luxury appearance with elegant chairs, high bar tables and stools. It is the ideal for relaxing after a long and busy day.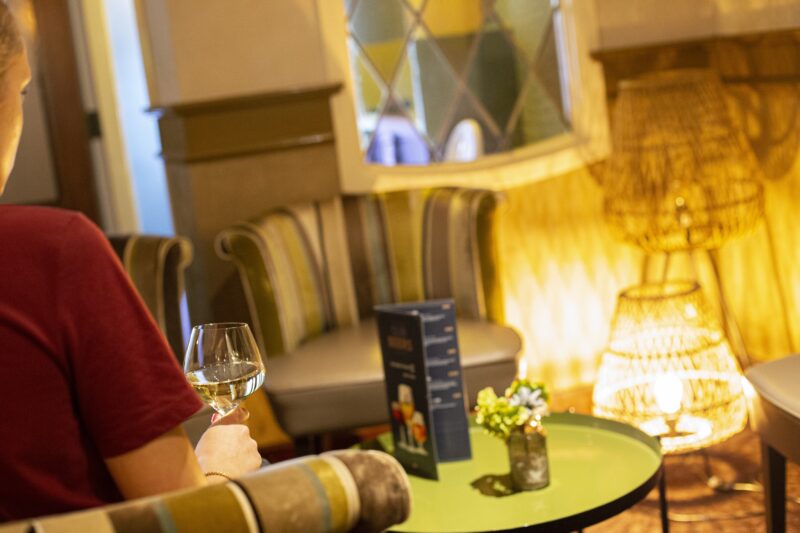 Rooftop terrace
Go up up up! On our rooftop terrace you can have your mini break, practise your yoga excersices or enjoy lazy lounging with a good book. The roof terrace of Hotel West-Ende is literally top notch!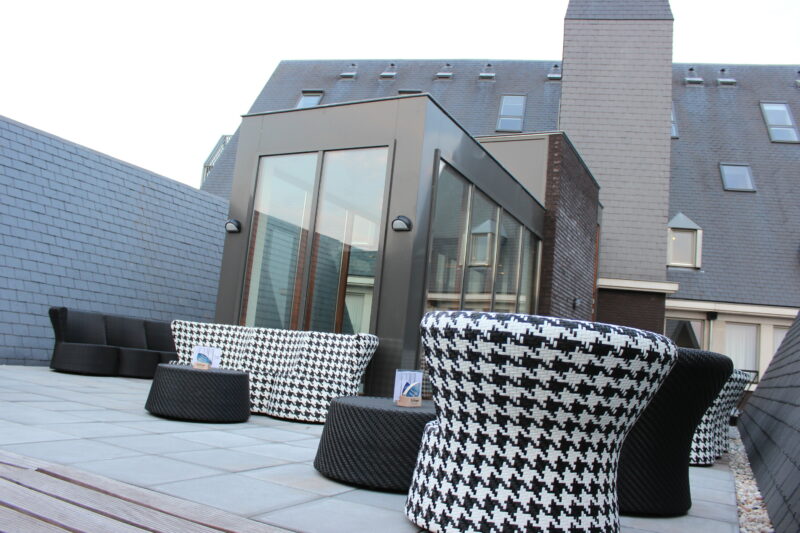 Brasserie Rubenshof
Enjoy a very varied menu with the finest seasonal dishes for all times of the day. From breakfast, lunch, dinner to appetizers, the kitchen brigade of Rubenshof makes every dish a treat! Our hotel restaurant Brasserie Rubenshof is the ideal base for your weekend full of leisure time in 'Brabant', from active walking to delicious shopping and culinary to cultural indulgence! You are also welcome to enjoy our restaurant packages, such as the Sharing Dinner, drink packages or our Pathé cinema dinner!